«Produkty Pitania» Company
Manufacturer country: Russia
Production since 1998
Produkty Pitania is the largest producer of frozen convenience foods in Russia and Eastern Europe.
Our priority is high quality products and customer care. Our key components of success:
- Advanced practices and state-of-the production facility
- Major production base and advanced technologies
- High-tech equipment from leading European manufacturers: GEA Food Solutions (CFS), Stein, Frigoscandia Eqquipment, Stork, Marel, DD and Formax
- Fully-automated manufacturing process
- HACCP, IFS certified
- Euro number assignment
- Continuous investments into cutting-edge technology and production
- The only frozen RTC producer in Russia with 19 years of production experience
Official Site: ppitania.ru
«Zolotoy Petushok»
100% chicken breast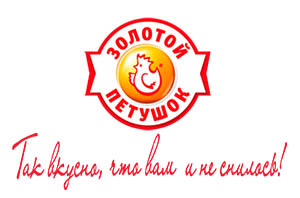 Zolotoy Petushok — a leading brand on the market of frozen chicken meat convenience foods. Zolotoy Petushok is the key brand in the Company's portfolio and is the strongest brand in Russian meat frozen convenience food market.
The key benefit of products manufactured under the trademark Zolotoy Petushok is the natural ingredients and delicious taste.
Excellent taste
All natural ingredients
Exceptional quality and convenience at a reasonable prices
Diverse selection of homemade tasty ready-to-eat and ready-to-cook products.
All that we do is successfully implemented with cutting-edge safety and quality control systems throughout all of our facilities.
Under this trademark we produce:
Frozen chicken meat convenience foods - fully cooked (Ready-to-Eat) and ready-to-cook products (RTC)
Convenience foods made of pork and beef.
Our production facilities are certified according to HACCP, NSF and IFS International standards. We are the first Russian food producers to use the SAP ERP automated systems. These systems are used at all of our facilities and at every stage of the process - from sales to production.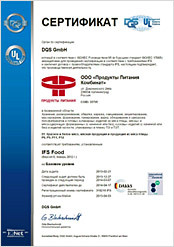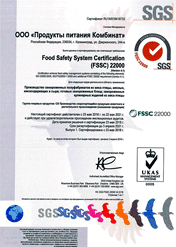 Our food meets today's consumer demands by providing delicious taste and natural ingredients.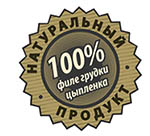 PERFETTO
100% Chicken Breast Nuggets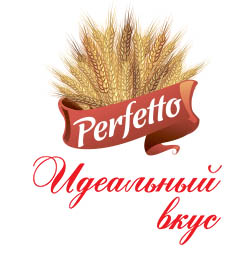 PERFETTO is a modern brand for active, modern person. It is a new European format (ready-to-cook) for a modern, active, interesting life and communication. Perfetto made exclusively of chicken breast and only natural ingredients. Compliant with premium quality. The motto is "Perfect Taste".